Insolvency Practitioners
We are a fully licensed Insolvency Practice providing specialist support to businesses across the UK.
About us
As Insolvency Practitioners we are here to help businesses that are facing financial difficulties. Whether you require advice on insolvency or liquidation support, our trusted team of highly experienced and qualified professionals are here to help you navigate through what can be an extremely complex and challenging times.
It is fundamental that you choose the most appropriate pathway to suit your business. We offer a range of services to help our clients achieve the best possible outcome, depending on their circumstances. Our expertise covers all areas of insolvency, including insolvent liquidation (CVL), solvent liquidation (MVL), business recovery advice, winding up petition advice and administration. The team at Bridge Newland come equipped with the essential knowledge and experience to provide you with practical solutions and advice to help you overcome your financial challenges.
Do you need insolvency support or liquidation advice? Contact the experts at Bridge Newland.
A bespoke approach, tailored to your circumstances
At Bridge Newland, we understand that every individual and business is unique, which is why we offer tailored solutions to meet the specific needs and circumstances of each client. Whether you need assistance with debt management, restructuring, recovery, or closing your business, we are here to help.
We also work with a network of specialist partners who can provide clients with the likes of finance, factoring, invoice discounting, asset valuations and sales, accountancy and legal services.
Personal, expert advice from a friendly team
We recognise that facing insolvency or any form of financial challenge can be an incredibly stressful and emotional time. We also appreciate the decisions you make during this complex time can have a significant impact on your future, as well as your business – and in many cases, others. That is why our focus is shaped around providing you with the information, guidance and support you need to make informed decisions, that you feel confident making. 
Honest and transparent communication
Our team at Bridge Newland is committed to transparent, honest and open communication. We believe that clear two-way communication is essential to building trust and developing effective solutions. We will go above and beyond to answer any questions or concerns you might have while working closely with you throughout the entire process. Keeping our clients fully informed and comfortable with the decisions being made is always a priority at Bridge Newland.
Free initial advice
Getting in touch with the team at Bridge Newland sooner rather than later could be the difference between you being able to turn your business around or needing to close it. 
All initial advice is free of charge and can be given by phone or via a virtual meeting. While our head office is based in Rugby, all of our Insolvency Practitioners work remotely, which means we can support businesses and individuals across the country. 
At Bridge Newland, we are committed to working closely with you to achieve the best possible outcome for you, whether that be through restructuring, recovery or closure. Our team of professionals are trained to spot the early warning signs of insolvency and will explain all options to clients, before providing expert advice on the steps they should take to achieve business recovery. 
Contact Bridge Newland 
If you are facing financial difficulties or would like to hear more about any of the services we offer, then please do not hesitate to get in touch with our team of Insolvency Practitioners today for no-obligation advice. 
As a small practice, we pride ourselves on being able to offer a high-quality service at a competitive price. We are here to help you, every step of the way, so you can move forward with confidence. 
Call our freephone number on 0800 612 6197.
Why Choose Us?
Our personal & discreet style due to our own experience of debt.
Fully qualified & specialist staff.
Regulated by the Insolvency Practitioners Association.
Commercial and realistic approach to sales.
Our low fees due to our smaller family setup.
Members of the Association of Business Recovery Professionals.
Meet Our Professional & Friendly Insolvency Team
Ben Robson MIPA FMAAT MABRP
Insolvency Practitioner / Director
A licensed insolvency practitioner who specialises in pre-packs, company liquidations & general turnaround
Kym Carvell
Insolvency Case Manager
With over 35 years experience in insolvency, Kym is responsible for all day-to-day case management, together with assisting with compliance and training.
Becky Robson
Trainee Insolvency Manager
A trainee insolvency manager, responsible for case and office administration together with secretarial duties.
Testimonials
I wouldn't hesitate to refer anyone to you, having worked with other 'insolvency practitioners' there is something unique and special about your service and the way you deliver it, nobody else comes close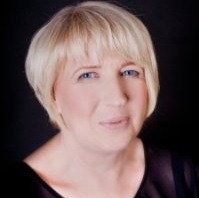 Sarah McDade, Business Balance
Provides support to family businesses going through change, growth and planning.
We have recommended Ben Robson of Bridge Newland to several clients who were in financial difficulties. He is extremely knowledgeable and the advice and assistance he has been able to provide has enable them to carry on trading.  Their fees are reasonable compared to many business recovery experts and the feedback from clients is that he was very easy to deal with and that he explained the options clearly.

Rob Howell, Howell & Co (Leicester) Limited
Accountants from Lutterworth, Leicestershire
I would have no hesitation in recommending Ben to help any size of business that may require a Liquidation & Administration specialist or a business recovery expert. I know that he will advise and do the best for all concerned he is personable and easy to understand along with knowledge and experience of a high standard.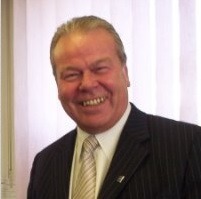 Colin Oswald, CPA Paid
UK Credit Management & Collection Specialists.
Ben is a very professional, straightforward practitioner with a no nonsense approach which makes the sensitive subject he deals with much clearer and easier to handle. I have no hesitation in referring my clients who need this specialist help to him.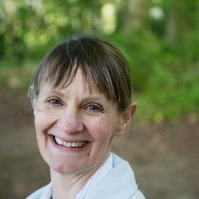 Linda Pentland, All Figured Out Limited
Bookkeeper from Market Harborough.
Latest News
The Latest Corporate Insolvency Statistics by Industry Following on from my article published on the 11th of this month, in relation to the number of corporate insolvencies, which showed an approximate drop of 35% in the 6 months post-Covid compared...
Read more
The benefits of Bounce Back Loans and the Implications of their miss-use upon Liquidation. It was reported last week that 1.26 million bounce back loans ("BBL") had been granted in the UK since its introduction and therefore the sums loaned...
Read more