Insolvency Practitioners
Bridge Newland Limited are insolvency practitioners and business recovery specialists who work throughout the whole of the UK from offices based in Rugby and London. We pride ourselves in being a smaller, family-like setup whose ethos is to avoid the impersonal high cost approach of our competitors and to offer the highest quality service as a reasonable cost. All initial advice is free of charge and can be given by phone, virtual meeting or physical meeting. Our Insolvency Practitioner, and his experienced staff, are trained to spot the warning signs experienced by companies in debt and will advise each client on the steps to take to achieve business recovery, either through a turnaround of their existing business or by a restructuring of the business through a closure of the Company by way of a formal insolvency process and start-up of a new trading business.  We will explain all options available to you, in simple terms as we appreciate that the insolvency industry and its processes are complex with most clients having no knowledge of what they can and cant do when faced with bankruptcy of their limited company.
So, if you are looking for insolvency practitioners, our licenced insolvency practitioner is just a phone call away. Our offices are in central London (EC2Y) and Rugby (CV21) but we can travel to meet you, if necessary. Therefore, please call for our initial no-obligation advice where we will discuss your position over the phone and assess the next steps to get you on the road to recovery.
Business Recovery and Company Liquidation Specialist
Bridge Newland – Business Recovery and Insolvency are licensed Insolvency Practitioners, who specialise in business recovery, solvent restructuring, formal insolvency processes (such as CVAs, Insolvent Company Liquidations, Administrations and Pre-Packs) together with debt advice and finance.
Whilst our director, Ben Robson, is also fully qualified in personal insolvency, and can provide some brief advice to personal insolvency clients by phone, we currently do not undertake any IVA or Bankruptcy work should you be personally insolvent. Since out incorporation on May 2011, the business has solely focused on corporate insolvency, offering all forms of formal insolvency processes and informal services to companies in debt.
Our staff are highly experienced and qualified; we also work with many specialist partners who can support our services with offerings such as finance, factoring, invoice discounting, asset valuations & sales together with accountancy and legal services.
As often, many clients seek advice late, and at the point when either their company is either faced with a winding up petition or a visit from a high court enforcement officer (looking to take control of their goods), the majority of our work is liquidating insolvent companies and getting them set up again. It should however be said that Liquidation is actually often the best way to rescue a business that simply cannot afford to pay the liabilities which it has built up and therefore is a great way to achieve a fresh start.
It is our aim to provide the cheapest solution to all our clients, tailored to help them resolve the financial problems they face, in this difficult time. No issue is too small or too big and therefore if you feel that your Company may be insolvent, and you require business recovery advice from licensed insolvency practitioners give our freephone number a call on 0800 612 6197 or call our midlands office on 01788 544 544 and we'd be happy to help.
You can also fill out the contact us section at the bottom of the page, however if you should not hear from us within a couple of days then please follow up with us as certain email addresses can get blocked by our security systems.
Debt Advice & Company Turnaround
Our first and most important piece of advice to our clients is to take time to spot early warning signs. Seeking our debt advice sooner can mean the difference between turning around your failing business (retaining control of it, in the process) or financial ruin. Often clients will deal with their debt issues when it is too late. This results in the options available for them being severely reduced. However, had notice of the early warning signs been acted upon earlier, many problems can be prevented and often money would be saved.
Why Choose Us?
Our personal & discreet style due to our own experience of debt.
Fully qualified & specialist staff.
Regulated by the Insolvency Practitioners Association.
Commercial and realistic approach to sales.
Our low fees due to our smaller family setup.
Members of the Association of Business Recovery Professionals.
Meet Our Professional & Friendly Insolvency Team
Ben Robson MIPA FMAAT MABRP
Insolvency Practitioner / Director
A licensed insolvency practitioner who specialises in pre-packs, company liquidations & general turnaround
Kym Carvell
Insolvency Case Manager
With over 35 years experience in insolvency, Kym is responsible for all day-to-day case management, together with assisting with compliance and training.
Becky Robson
Trainee Insolvency Manager
A trainee insolvency manager, responsible for case and office administration together with secretarial duties.
Testimonials
I wouldn't hesitate to refer anyone to you, having worked with other 'insolvency practitioners' there is something unique and special about your service and the way you deliver it, nobody else comes close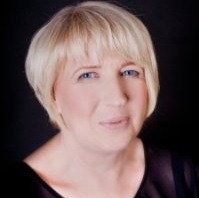 Sarah McDade, Business Balance
Provides support to family businesses going through change, growth and planning.
We have recommended Ben Robson of Bridge Newland to several clients who were in financial difficulties. He is extremely knowledgeable and the advice and assistance he has been able to provide has enable them to carry on trading.  Their fees are reasonable compared to many business recovery experts and the feedback from clients is that he was very easy to deal with and that he explained the options clearly.

Rob Howell, Howell & Co (Leicester) Limited
Accountants from Lutterworth, Leicestershire
I would have no hesitation in recommending Ben to help any size of business that may require a Liquidation & Administration specialist or a business recovery expert. I know that he will advise and do the best for all concerned he is personable and easy to understand along with knowledge and experience of a high standard.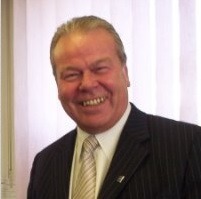 Colin Oswald, CPA Paid
UK Credit Management & Collection Specialists.
Ben is a very professional, straightforward practitioner with a no nonsense approach which makes the sensitive subject he deals with much clearer and easier to handle. I have no hesitation in referring my clients who need this specialist help to him.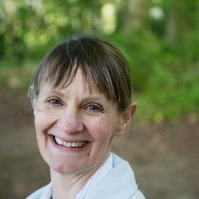 Linda Pentland, All Figured Out Limited
Bookkeeper from Market Harborough.
Latest News
The Latest Corporate Insolvency Statistics by Industry Following on from my article published on the 11th of this month, in relation to the number of corporate insolvencies, which showed an approximate drop of 35% in the 6 months post-Covid compared...
Read more
The benefits of Bounce Back Loans and the Implications of their miss-use upon Liquidation. It was reported last week that 1.26 million bounce back loans ("BBL") had been granted in the UK since its introduction and therefore the sums loaned...
Read more